Each State provides Veterans with several benefits. Find out all the benefits in your State that you may be missing out on
The VA acknowledges military Veterans, who are 100% disabled. While no one would argue that being 100% disabled is a good thing physically, having this rating provides the highest benefits from the VA.
Pensions prevent Veterans from receiving separate disability payments until they reach 50% rating or higher, while below 50% is a deduction in taxes from their pension.
Read the VA's latest coronavirus information.
If you have flu-like symptoms such as fever, cough, and shortness of breath, please call before visiting your local medical center or clinic. If you have an appointment, consider making it a telehealth appointment.
Coronavirus update: For answers to questions about how COVID-19 may affect your VA health appointments, benefits, and services, use their VA coronavirus chatbot. Many VA and community provider locations have changing hours and services due to COVID-19. For your safety, please call before visiting any location to ask about getting help by phone or video.
Your mental health is a critical component of your overall wellness. If you are experiencing mental health challenges, or suspect a family member would benefit from talking to a mental health provider, The VA offers ways to help. Veterans and their family members can connect with support through in-person appointments at local VA facilities, telehealth sessions, and online resources. Learn more about how you or someone you care about can find help, either in your local community or online.
Post-Traumatic
Stress Disorder
(PTSD)
Post-traumatic stress disorder (PTSD) is a mental health condition triggered by a traumatic event — either experiencing it or witnessing it. Symptoms may include flashbacks, nightmares, severe anxiety, and uncontrollable thoughts about the event.
Maybe during the event, you felt like your life or the lives of others were in danger or that you had no control over what was happening. You may have witnessed people being injured or dying, or you may have experienced physical harm yourself.
If you have experienced severe trauma or a life-threatening event — whether during a time of war or in a non-combat situation — you may develop PTSD symptoms.
Some of the most common symptoms of PTSD include recurring memories or nightmares of the event, sleeplessness, loss of interest, and feelings of numbness, anger or irritability, or being constantly on guard. However, there are many ways PTSD can impact your everyday life. Sometimes these symptoms don't surface for months or even years after the event occurred or after returning from deployment. They may also come and go. If these problems persist or disrupt your daily life, it could be beneficial to see a qualified medical professional get a diagnosis.
Veterans don't have to try to handle the
burden of their condition on their own.
Every day, Veterans from all military service branches and eras use VA resources for all types of physical and mental conditions. Here's how to take the next step: the one that's right for you.
New to VA? Apply for health care benefits.
Already enrolled in VA and interested in mental health support? Schedule a mental health appointment.
If you're already enrolled and using VA health care, the fastest way to schedule VA appointments is to call the VA facility where you want to receive care.
With VA Appointments tools, you can schedule some VA healthcare appointments online, view details about upcoming appointments, and organize your health care calendar.
If you're not using VA medical services, contact your nearest VA medical center or Vet Center to discuss your needs.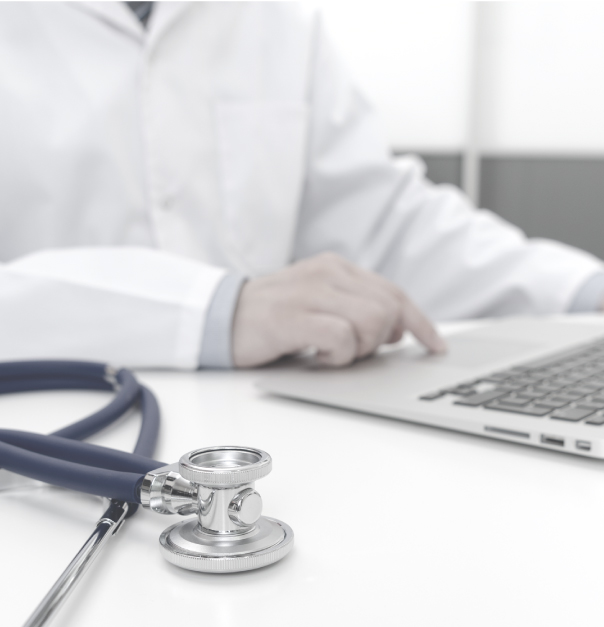 What about other options at the VA? VA offers a variety of tools and resources.
The Veteran Training online self-help portal for overcoming everyday challenges includes modules on managing anger, developing parenting and problem-solving skills, and more.
Mental health apps for Veterans cover a variety of topics, ranging from PTSD to anger management to quitting smoking.
VA TeleMental Health connects you with a VA mental health provider through a computer or mobile device in your home or at your nearest VA health facility. You can learn more about this option from your local VA medical center.
Vet Centers provide support, counseling, and readjustment services for Veterans and active duty service members (including members of the National Guard and Reserve) who have served on active military duty in any combat theater or area of hostility or have experienced a military sexual trauma. Find a Vet Center near you or call 1-877-WAR-VETS (1-877-927-8387) to talk with a fellow combat Veteran about your experiences, 24 hours a day, 7 days a week, 365 days a year.
"I found that with depression, one of the most important things you could realize is that you're not alone."
- Dwayne Johnson
Depression can interfere with relationships, work, and the ability to get through
the day. It can affect Veterans from all walks of life.
Treatment can help you deal with depression.
The signs and symptoms of depression may be hard to notice at first. One way to tell if your experiencing might need attention is to consider if your thoughts, moods, or behaviors have changed noticeably. Is your mood different than "usual" for you? Have others noticed a difference?
For some people, these symptoms may not be something new. It might seem as if you have always felt down and blue.
Two common symptoms of depression are:
Feeling sad or hopeless.
Losing interest in or not getting pleasure from most of your daily activities.
If you experience either of these symptoms nearly every day for at least two weeks, it may make sense to see a qualified medical professional for a diagnosis.
What is the
treatment for
depression?
Depression is a highly treatable condition. There are things you can do to recover if you are depressed. A number of effective treatments can lead to positive and meaningful changes in symptoms and quality of life. Hundreds of thousands of Veterans have gotten help for depression.
Treatments for depression can involve counseling, therapy, medication, or a combination of these. Therapy and counseling can help you learn new ways of thinking, practice positive behaviors, and take active steps to cope with your symptoms. Antidepressant medications work in different ways to affect the chemicals in your brain that may be associated with being depressed. You may need to work with your doctor or counselor and try different treatment types before finding the one that fits best with your preferences, symptoms, and challenges.
If you are a Veteran having thoughts of suicide — or you're concerned
about someone you know — free, confidential support is available 24/7.
Call the Veterans Crisis Line at 1-800-273-8255 and press 1, text to
838255, or chat online at VeteransCrisisLine.net/Chat.
What Should I Know About The VA's
Policies Toward Veterans With
LGBTQ or Related Identities?
The VA is dedicated to being a leader in health care for LGBTQ Veterans and provides high-quality care in a sensitive, respectful environment, including support and resources for mental health challenges, tobacco/alcohol/substance use, sexually transmitted infections, prostate, testicular, colon, anal, breast, ovarian, cervical, and uterine cancers, and fitness and heart health. In addition, VA's patient care policy prohibits discrimination based on personal characteristics, including sexual orientation, gender identity, and gender expression.
You need to know there are VA policies that protect your rights as a Veteran with an LGBTQ or related identity. You cannot be denied services or benefits at VA because of your identity.
Why Is It
Important To
Come Out To
Your Health Care
Provider?
Coming out to your health care provider is an important step in maintaining your health. To see that you receive the best care possible, your health care provider needs to know who you are. Information about your sexual orientation and gender identity will prompt your provider to ask specific questions about potential risks to your health and offer appropriate health screens.
If you do not feel comfortable opening up to your provider about your sexual orientation or gender identity, ask for another VHA provider. You need to be able to trust your health care provider.
Tell your provider about the medicines you have taken and the surgeries you have had. Information about your full health history will enable your provider to determine the best treatment for you.
LGBTQ Veteran Care Coordinator
Each VA healthcare facility has an LGBTQ Veteran Care Coordinator who can help
find a culturally competent provider. Search state-by-state to find an LGBTQ Veteran
Care Coordinator at a facility near you.
There are no less than 35 Veteran Service Organizations designed to support Veterans. From the Fleet Reserve Association to the Paralyzed Veterans of America, each group focuses on benefits and support in their area of expertise. We think this is awesome. The VA urges Veterans to sign up for a VSO through one of these organizations.
While 0% prevents Veterans from receiving disability compensation, getting a 0% service-connection opens the doors to increase their rating more easily because there is an established Nexus.
If you were injured or were diagnosed with certain diseases or illnesses while on active duty, you may be eligible to receive VA disability compensation. Check out the compensation pay schedule to see the next time you could be getting paid.
Veterans are advised to take advantage of Congress's Down Payment Stimulus before deadlines are announced. This is likely to be the most substantial housing benefit ever announced.
Veteran And Military Discounts
We want to call out two organizations first as they provide excellent services to
our Veterans and service members for FREE:
Vacations for Warriors works closely with medical transition units, military chaplains, and a network of military supporters to evaluate and select Veterans to receive a vacation. The recipient must have served honorably, with injuries sustained during military service.
Click HERE
Give Something to Those Who Gave. Vet Tix provides tickets to events that reduce stress, strengthen family bonds, build lifelong memories, and encourage service members and Veterans to stay engaged with local communities and American life. Vet Tix provides tickets to all branches of currently-serving Military and Veterans, including immediate family of troops KIA.
Click HERE
Here are some general Veteran and
military discounts you may want to tap
for everything from vacation
planning to cell phones:
In addition to providing links to the 2019 Walt Disney World and Walt Disney World Resorts military discounts, here's an interesting speculative blog post about Walt Disney World military discounts for 2020.
Walt Disney World
Military Discounts
Walt Disney World Resort salutes U.S. military personnel by offering promotional theme park
tickets.
Walt Disney World
Resort Military
Discounts
Members of the U.S. Military: Get Great Rates at Select Disney Resort Hotels.
Naturally, Strategic Veteran isn't liable if any of these discounts change because they can and
do, regularly. One thing that won't change is that, as always, we are here to answer any
questions you have regarding VA disability claims. Reach out to us at
[email protected].